Directory
About DaytonKids.com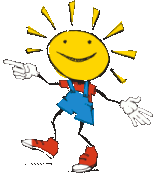 Dayton is known as the birthplace of aviation, but did you also know it was home to the inventor Charles F. Kettering, poet Paul Lawrence Dunbar, and entrepreneur James F. Patterson? Centrally located in Ohio, Dayton is within a short driving distance of thousands of amazing activities - amusement parks, museums, state and local parks, outdoor music venues, restaurants, and more! The best part is, most of these are free or low-cost!
Dayton is home to the Dayton Art Institute, the National Air and Space Museum, Victoria Theater, Schuster Performing Arts Center, and the Loft Theater. If pizza is what you are hungry for, we have several local, award-winning pizza places like Marion's, Cassanos, and Flying Pizza. Dayton is also home to Esther Price Candies and Mike-sells Potato Chips! For the kids, there is the Boonshaft Museum of Discovery, that boasts of an indoor zoo with over 100 animals. We are also home to America's Packard Museum, SunWatch Indian Village, and Carillon Historical Park that has one of the Wright Brothers' planes on display.
If museums and art are not your thing, we also have approximately 15,000 acres of outdoor recreation areas maintained by the Five Rivers Metro Parks. Dayton also boasts of over 70 miles of paved bicycling trails that connect to approximately 270 miles of biking paths throughout the surrounding counties. Dayton is home to the Dayton Dragons, a class A minor team that plays at Fifth Third Field downtown. Nearby is the Wright State Nutter Center, Fraze Pavillion, and the Rose Music Center that hosts several concerts and events throughout the year. The University of Dayton Arena is also a stop for the Winter Guard International tour and hosts the NCAA First Four tournament, as well as being home to the U.D Flyers. Nearby Centerville also hosts the Drum Corp International's Soaring Sounds event annually.
As you can see, Dayton is an amazing, diverse community that provides entertainment and places to visit no matter what your interests. From basketball and art, to music and delicious pizza... we have it all in central Ohio.
Article written by Julia Gibson
http://www.minivandreams.com